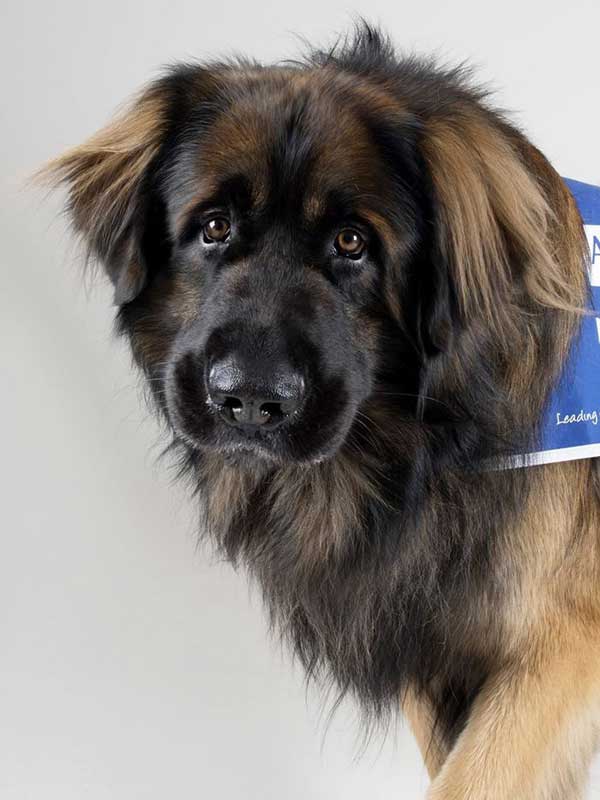 Leonbergers in the UK
The first modern day Leonberger was imported in 1975 and the first litter born in 1981. Celia Peters, Fiona Karolus and Sonja Gorbould were the three people who introduced the breed. There had been a couple of Leonbergers in the post war era but none had been bred from. There were many early disappointments but with perseverance the breed has flourished.
You can read more about the origins and early history of the Leonberger breed on our Breed History page.
Our Club's Beginnings
The Leonberger Club of Great Britain held it's inaugural meeting in October 1986 and was granted Kennel Club recognition on 30th November 1988. There were 45 members present at that first meeting and today there are about 500. The number of Leonbergers has risen to over 2000 in the UK with many more thousands world wide.
Our first KC licensed Open Show (photo below) was held on 01st July 1990.
In the UK Leonbergers finally came of age at Crufts 2002, when the first sets of Challenge Certificates were awarded. The first LCGB Championship Show (photo below) was held on 9th June of that year.
This show was the culmination of many years of hard work by many dedicated people and marked yet another milestone for the breed.
Club Yearbooks
Available from our Online Shop